---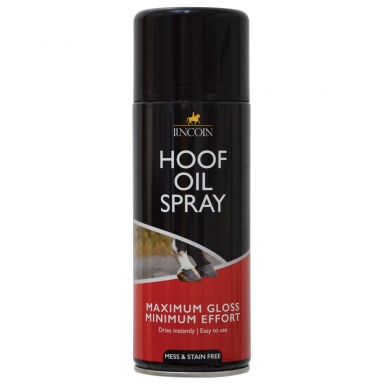 Lincoln
Hoof Oil Spray - 400ml Aerosol
£8.50
Hoof Oil in a spray. Dries instantly. Clear, natural finish.

Key benefits

Instant high gloss finish for lasting show-ring shine.

Creates a clear high density gloss shine on any colour hoof to enhance the natural colour & health of the hoof.

Application won't smudge or mark white legs.

Conditions hooves.

Dries instantly - grass & arena surface won't stick to the hoof.

Perfect for those last minute winning touch-ups as you enter the ring.

Suitable for all disciplines.
Manufacturer: Lincoln
Our Price: £8.50