---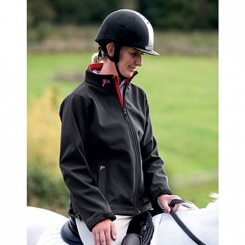 Shires
Performance Stretch Jacket (Normally £44.99) Medium Left!
£25.00
Shires Performance Stretch Jacket has a tailored fit, two way zip, pockets and touch and close fastening cuffs.

The Performance Stretch fabric is made from three layers which are sandwiched together to make a very clever material. The layer that sits next to the skin is fleece, then a membrane which is waterproof and breathable sits between the fleece and a stretch fabric outer which is comfortable and moves with you.
Manufacturer: Shires
Our Price: £25.00